CEO, AIC-NMIMS Incubation Centre
Harshal is currently the CEO of AIC-NMIMS Incubation Centre. He is a Lawyer and Chartered Accountant by training. He has pursued his maters in law (L.L.M.) from Harvard Law School and his legal education from Government Law College (Mumbai). He is a member of the New York State Bar Association (United States). Under his leadership the Centre, in a very short time span has incubated over 50 start-ups and has created over 500 jobs and has received various accolades in the Mumbai start up space.
Harshal is an entrepreneur himself and is also the Co-Founder of Awarathon, a start up which has created a first-of-its-kind AI enabled cloud platform, which helps organisation in measuring and enhancing the effectiveness of their sales team. By spending just 5 minutes, the Organisation can get their sales team's competencies mapped for corrective actions (training, counselling, mentoring, etc.).
He is also the Mentor, Kirit P. Mehta School of Law, one of India's premier private law institute founded under the NMIMS banner. Under his mentorship, the Law School, has been recognised for introducing contemporary and interdisciplinary courses as part of its curriculum. The Law School now has opened campuses in 5 cities across India.
Prateek Jain (https://www.linkedin.com/in/prateekjsun) is currently the Manager of NMIMS – Atal Incubation Centre, Mumbai. 
A competent professional with rich knowledge & experience into the Startup Ecosystem. He actively mentors Startups in terms of Marketing & GTM Strategies. He pursued his MBA (PGDM) in Marketing and Systems from SDM Institute for Management Development, Mysuru and Shanghai University, China. He also holds B. E. (Computer Science) from Rajiv Gandhi Proudyogiki Vishwavidyalaya, Bhopal.
Prior to joining AIC – NMIMS, Prateek worked as Incubation Manager at JITO Incubation & Innovation Foundation (JIIF), Mumbai. Prior to this he worked as Asst. Manager – Business & Operations at Amplifi Business Incubation Services in Bengaluru & Mumbai; after Marketing Research experience at Britannia Industries Ltd, New Delhi.
In his last stint (at JIIF), he managed 30 Startups and is hands on in charting out marketing / business strategies. Prior to that (at Amplifi), he single handedly managed the overall business and operations of the company & managed 16 startups in India & 4startups in Hong Kong.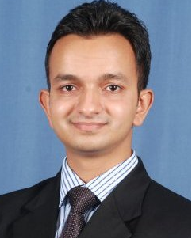 Manager, AIC-NMIMS Incubation Centre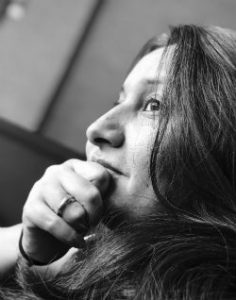 Marketing Manager, AIC-NMIMS Incubation Centre
Poonam is currently working as a Marketing manager for AIC-NMIMS. She has a core experience of Brand management and advertising of 10 years and have worked as a brand manager for companies like Mother Dairy (handling Fresh and Frozen Category), Wockhardt (handling Protinex Brand Portfolio) and Inbisco (Handled chocolate and confectionery category for brands like Kopiko and Choki Choki).
She had done her MBA in marketing and hold a diploma degree in food and nutrition. She is very passionate to seek challenging assignment in Branding and Marketing.
Veena coordinates the day-to-day administrative and logistical requirements of the AIC-NMIMS Incubation Centre. She holds a B.Com from R.A. Podar College of Commerce & Economics, Matunga Mumbai University,
Prior to joining AIC-NMIMS Incubation Centre she has worked in various administrative capacities that include Junior Officer Accounts in Sharepro Services, Mumbai, as Accounts Executive in Wholesale Warehousing (India) Ltd. Mumbai, as Secretary in Bureau Veritas, Qatar and as Secretary in Dragomar International, Qatar.
Her last job was as a Front Office Manager in ASAPP Info Global Services Pvt. Ltd. – Mumbai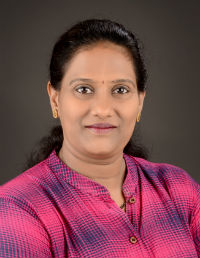 Coordinator, AIC-NMIMS Incubation Centre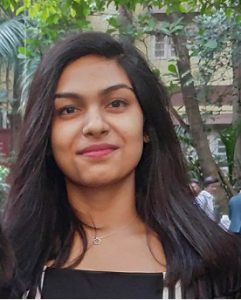 Innovation Associate, AIC-NMIMS Incubation Centre


Bhumi is currently working as Innovation Associate for AIC NMIMS Incubation Centre.
She holds bachelor's degree of Mass Media focused in Arts, Entertainment & Media Management from Mumbai University. She is skilled in photography, web content writing, communications & event management.
Before joining AIC NMIMS, she worked as a content writer, event manager & handled social media for event management company named "Swar Aalap".
Karishma Shah (
https://www.linkedin.com/in/karishmashah03/
) is curently working as a Innovation Associate at  AIC NMIMS  Incubation Centre. A Chartered Financial Analyst (CFA) by profession , a competent profession with rich knowledge in the Start-up Ecosystem. She also holds a Masters in Accountancy from Mithibai College. Prior to joining AIC – NMIMS, she worked as a Associate Manager at JITO Incubation and Innovation Foundation (JIIF), Mumbai. Prior to which she worked as a Research Intern at Omega Capital Consultants, Mumbai. In her last position ( at JIIF), she was involved in the  screening and funding phase for Start-ups in the Seed and Per Series Stage. Prior to that (at Omega Capital Consultants), she was actively involved in Business Development and Turnaround in the Food & Beverage Industry.