CEO, AIC-NMIMS Incubation Centre
Harshal is currently the CEO of AIC-NMIMS Incubation Centre. He is a Lawyer and Chartered Accountant by training. He has pursued his maters in law (L.L.M.) from Harvard Law School and his legal education from Government Law College (Mumbai). He is a member of the New York State Bar Association (United States). Under his leadership the Centre, in a very short time span has incubated over 50 start-ups and has created over 500 jobs and has received various accolades in the Mumbai start up space.
Harshal is an entrepreneur himself and is also the Co-Founder of Awarathon, a start up which has created a first-of-its-kind AI enabled cloud platform, which helps organisation in measuring and enhancing the effectiveness of their sales team. By spending just 5 minutes, the Organisation can get their sales team's competencies mapped for corrective actions (training, counselling, mentoring, etc.).
He is also the Mentor, Kirit P. Mehta School of Law, one of India's premier private law institute founded under the NMIMS banner. Under his mentorship, the Law School, has been recognised for introducing contemporary and interdisciplinary courses as part of its curriculum. The Law School now has opened campuses in 5 cities across India.
Poonam is currently working as a Marketing manager for AIC-NMIMS. She has a core experience of Brand management and advertising of 10 years and have worked as a brand manager for companies like Mother Dairy (handling Fresh and Frozen Category), Wockhardt (handling Protinex Brand Portfolio) and Inbisco (Handled chocolate and confectionery category for brands like Kopiko and Choki Choki).
She had done her MBA in marketing and hold a diploma degree in food and nutrition. She is very passionate to seek challenging assignment in Branding and Marketing.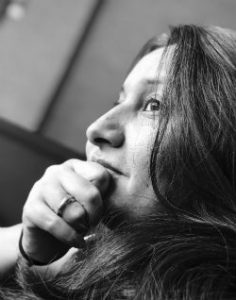 Marketing Manager, AIC-NMIMS Incubation Centre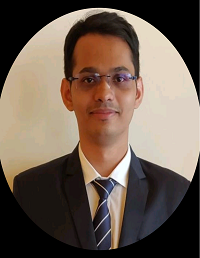 Investment Manager, AIC-NMIMS Incubation Centre
Mr.Akshay is Currently working as Investment Manager at AIC-NMIMS and is managing 25*7 network of Investors. He has completed his MBA from KJ Somaiya Institute of Management Studies, Mumbai in Finance Domain Prior to AIC-NMIMS, have worked as a Wealth Relationship Manager at ICICI Bank where he was handling portfolio of HNI Clients in Pune Region. Had started his career as an Area Sales Manager at L& T Financial services and was managing a team of 16 sales officer.
Prasad Borkar is currently working as a Innovation Associate at AIC-NMIMS Incubation Centre. Prasad holds MBA degree in Finance Specialization from University of Mumbai. He also holds Bachelor of commerce degree from Prahladrai Dalmia Lions College of Commerce & economics.
Prasad has previously worked at Motilal Oswal Financial Services Ltd. As an Equity advisor-intern. At Motilal oswal financial services Ltd. He handled client acquisitions and advised people for investment opportunities.
He is very passionate about startup ecosystem and helping startups by providing a solid startup ecosystem.
Innovation Associate at AIC-NMIMS
Anjali Singh has received her degree in MBA – Marketing from the Aditya Institute of Management Studies and Research. She received her BMS degree from the Royal College of Arts, Science, and Commerce. 
She worked as a Partnership & Strategic Alliances Intern at Arthayan before joining AIC NMIMS. During her time at Arthayan, she onboarded over 25 different corporate partners, including Razorpay, IBM, and Microsoft for Startups. 
She is currently employed as an Innovation Associate at AIC NMIMS. 
Krishit Jain has completed his junior college from Narsee Monjee college of commerce and economics and graduated holding BAF degree from Jai Hind College, Mumbai. During his undergrad, he has interned at a firm Techno fusion for 10 months, where he got an opportunity to work with clients like Godrej, L&T, Siemens and performing different roles like marketing, finance and operations. He has also interned as an analyst at Citi group in their Institutional Banking Program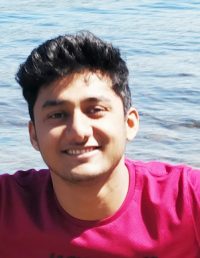 Innovation Associate, AIC-NMIMS Incubation Centre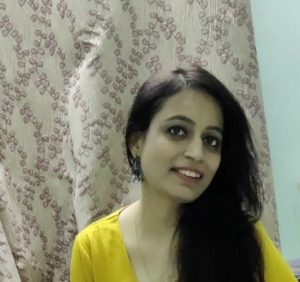 Ami works as a Coordinator at AIC NMIMS Incubation Centre and is responsible for handling HR, Admin and Accounts and works closely with the CEO.  An HR professional with over 10 years' experience in the education sector, she is certified in HR Analytics by PearsonVue.  
She has an expertise in end – to – end recruitment, L&D, capacity building and curriculum design. Ami holds a Masters' and Bachelors' degree in HRM from North Maharashtra University.  
When not working, she dwells into the world of books and enjoys writing poems.